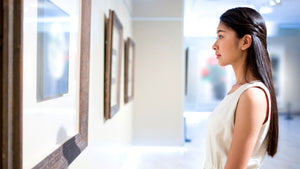 July 2021
Label Design for Exhibits
Instructor: Margaret Middleton
Regular price
$199.00
$0.00
Course Dates
July 5, 2021 - July 31, 2021

Course Description
Looking for a budget-friendly way to breathe new life into an old gallery? You can produce your own labels in-house. In this course participants will use their own research on a chosen object, write label text, and lay it out using Microsoft Word and PowerPoint.
This course will cover the basics of image source rights, writing concisely, effectively using typefaces, and graphic design concepts like balance, harmony, and hierarchy.
As a participant you will come away with:
an understanding of basic graphic design for labels
a set of graphic standards for your exhibit: palette, fonts, sizes
completed label file, ready to print in-house or send to a print house
You should come to this course with some familiarity with MS Word and PowerPoint.
---
About the Instructor
Margaret Middleton is an independent exhibit designer currently based in Belfast, Northern Ireland and working at the intersection of design and social justice. Middleton has a degree in industrial design from the Rhode Island School of Design and 15 years of experience working in the museum field.

Middleton developed the Family Inclusive Language Chart in 2014 and consults with museums on implementing family inclusive practice. Their writing has been published in the Journal of Museum Education, Exhibition (NAME), Dimensions (ASTC), and Museum magazine (AAM).
---
How it Works
MuseumDev offers 4-week professional development courses for museum workers taught by experts in the field. Asynchronous courses allow you to finish readings, participate in discussion forums, and complete class assignments on your own schedule. 
Receive certificates of completion.
---
---
Share this Course
---