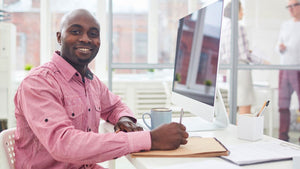 August 2021
Curatorial Organization Strategies
Instructor: Kathryn Lasdow
Regular price
$199.00
$0.00
Course Dates
August 1, 2021 - August 28, 2021
Course Description
How do museums move ideas from the drawing board to the public eye? What keeps an i
nstitution
unified in their approach to exhibits, educational programming, retail, and other interpretive work? We can find the answer in curatorial organization strategies.
In this course, participants will learn to stay organized behind the scenes using strategies such as maintaining and organizing physical and digital files; establishing institutional file naming conventions; and creating object lists for programming that all staff members can follow.
You'll come away with
:

An understanding of basic file management strategies for both digital and analog files

A knowledge of naming conventions, and tips for how to stick to them

A set of criteria for creating Excel-based object lists to support interpretive programming — all of which you can share with colleagues and leadership at your institution.
Sign up for this course to help your institution stay coordinated and evergreen with curatorial organization strategies.
---
About the Instructor
Dr. Kathryn Lasdow is an Assistant Professor of History and Director of the Public History Concentration at Suffolk University in Boston.

She has worked for a number of museums and historic sites, including the Brooklyn Historical Society, the Museum of the City of New York, the White House Historical Society, the National Park Service, and the Colonial Williamsburg Foundation.
Her physical and digital exhibition credits include Waterfront (2018-ongoing), Until Everyone Has It Made: Jackie Robinson's Legacy (2017), Visualizing 19th-Century New York (2014) and The White House Social Secretary (2012).

---
How it Works
MuseumDev offers 4-week professional development courses for museum workers taught by experts in the field. Asynchronous courses allow you to finish readings, participate in discussion forums, and complete class assignments on your own schedule. 
Receive certificates of completion.
---
---
Share this Course
---